Why You Need a Spare Parts Kit and Lots of Trays
Freeze drying is a great way to preserve food. It is much easier than pressure canning while preserving more of the food value. A pressure canner is very simple and pretty much just requires heat and water to operate. Freeze dryers are automated and allow you to do other things while the freeze drying process is running.
Freeze dryers require reliable power (its a long process – 1-3 days) and a functioning freeze dryer. The "functioning freeze dryer" part may sound silly to say, but I mention this because a freeze dryer is a complex piece of equipment. A freeze dryer is very similar to to the heat pump that heats and cools your house plus a vacuum pump.
If your freeze dryer has a mechanical or electrical failure then you could be left in a situation where you are unable to process your harvest until after it is repaired.
Here is my experience with Harvest Right tech support.
Day 1 – Saturday – freeze drying quits and screen goes black. I login to Harvest Right website and create a tech support / trouble ticket
Day 3 – Monday – Receive email from Harvest Right and set up tech support call on Thursday
Day 6 – Thursday – Tech support call with Harvest Right to troubleshoot problem. Thankfully there is a workaround. There was a $45 charge for the tech support call
Day 14 – Parts ship from Harvest Right. Note it took 6 business days for the parts to ship
Day 20 – Parts scheduled to arrive
The tech support lady was knowledgeable and diagnosed the problem quickly. Thankfully there was a work around. Otherwise the freeze dryer would have been down for 20+ days.
What to Do When Your Freeze Dryer Breaks Down
There are several options to get through this period until you can repair your freeze dryer.
Option #1 – continue to fill trays and stack those trays in your freezer while you wait for replacement parts to arrive from Harvest Right.
Extra Trays – https://harvestright.com/product/freeze-dryer-trays/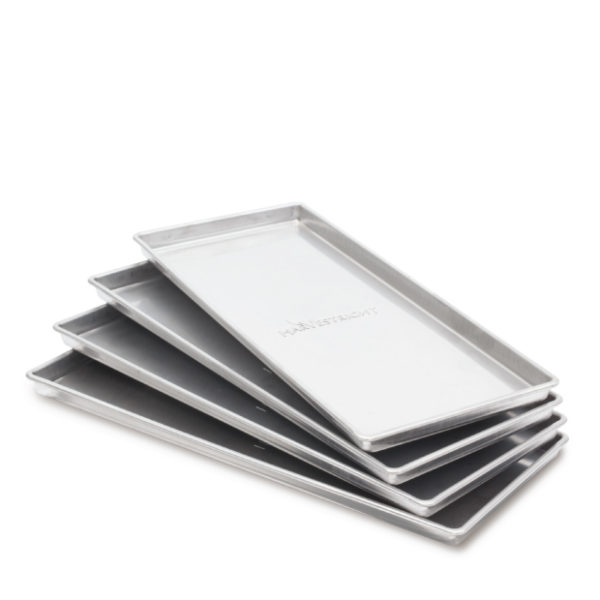 Stackers – https://www.freezedryingsupplies.com/collections/all-products/products/copy-of-freeze-dryer-tray-stackers-works-on-all-sizes
Both extra trays and stackers are purchases the will help you make the most of your freeze drying in regular times. When your garden is really producing or when local produce is plentiful, consider having a 5-6 sets of trays and some freezer space. That will help you deal with surges in available food.
Option #2 – keep spare parts on hand so you can repair the freeze dryer without having to wait for a tech support call and shipment of spare parts from Harvest Right
Option #3 – come up with a workaround to get the freeze dryer back up and running. Harvest Right was great about helping with this
Prevention / Recovery
Having spare parts on hand is a great insurance policy. The tech support lady at Harvest Right took time to help create list of spare parts. These are parts that are often replaced. There is no way to guarantee that the spare parts will be the ones that are needed if there is a breakdown in the future, but it is good insurance to have these. Also, parts like the door gasket and vacuum hose o-ring will eventually need to be replaced.
Here are some commonly replaced spare parts
Spare Parts Kit – Medium Harvest Right Freeze Dryer – 2020 Model
| | | | | |
| --- | --- | --- | --- | --- |
| Harvest Right Part # | Description | Quantity | Unit Price | Extended Price |
| ELC-R0006 | Power Switch (M, L) 2.000 Units 7.000 50.00 7.0% $ 7.00 | 2 | 7 | 14 |
| U-UFD-WA-007 | Power Harness (M) – Medium FD Power Cable | 2 | 16.75 | 33.5 |
| ELC-B0003 | Relay Board | 1 | 95 | 95 |
| Part # N/A | Capacitive Kit- USB & Touchscreen | 1 | 150 | 150 |
| 300101 | Door Gasket (M) – Medium Door Gasket | 1 | 45 | 45 |
| JIC Hose O-Ring | Vacuum Hose (JIC, O-Ring) | 4 | 1.75 | 7 |
| HDW-V0001 | Valve (Ball, Drain) | 1 | 13 | 13 |
| OP-VLU11060 | Oil Pump (Standard, 110V 60Hz) – Standard Harvest Right Oil Pump | 1 | 295 | 295 |
| HR-VP-OIL | HR Oil – Food Safe Vacuum Pump Oil | 4 | 13.75 | 55 |
| U-UFD-HS-004 | Vacuum Hose (Standard, JIC, 3/8″ x 36″) | 1 | 21.99 | 21.99 |
| | | | | |
| | | | Total | $729.49 |
Conclusion
$729 is a lot of money. But when you look the timetable above, it is very possible that a repair could take 20+ days. We had several sets of trays, cookie sheets and zip lock bags and that got us through the 6 calendar days to get the freeze dryer back up and running. Waiting 20+ days would be rough, especially during peak harvest.
Suggestion
If you have to pay for a tech support call with Harvest Right, then make sure to schedule a follow call (during your initial call) to discuss any issues that you have installing any replacement parts. That way you avoid an additional $45 charge and a delay in setting up the 2nd call.
Disclaimer
I have received no compensation, products or other considerations from any company mentioned above. If Harvest Right wants to send a freeze dryer or more medium trays, that would be great! Ditto for Freeze Drying Supplies. The links take you directly to the company website with no affiliate relationship.